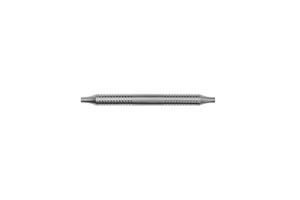 Mini Sickle Scaler M23

For the removal of supragingival calculus.
Shorter blade and longer lower shank than in the Mini Sickle.
The instruments are incredibly lightweight at just 15 grams

Precision tips are made from the finest 440A stainless steel, hardened to ensure a long-lasting sharp edge.

Ergonomic 9.5mm hollow-core handle is designed to help minimise hand and wrist stress.
Comparable to LM 313-314