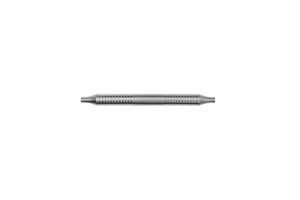 Sickle Scaler Montana Jack also known as Laplander

For the removal of supragingival calculus.
Similar to H6-H7 but with a lateral bending
Easy access to molar area and proximal
The instruments are incredibly lightweight at just 15 grams

Precision tips are made from the finest 440A stainless steel, hardened to ensure a long-lasting sharp edge.

Ergonomic 9.5mm hollow-core handle is designed to help minimise hand and wrist stress.